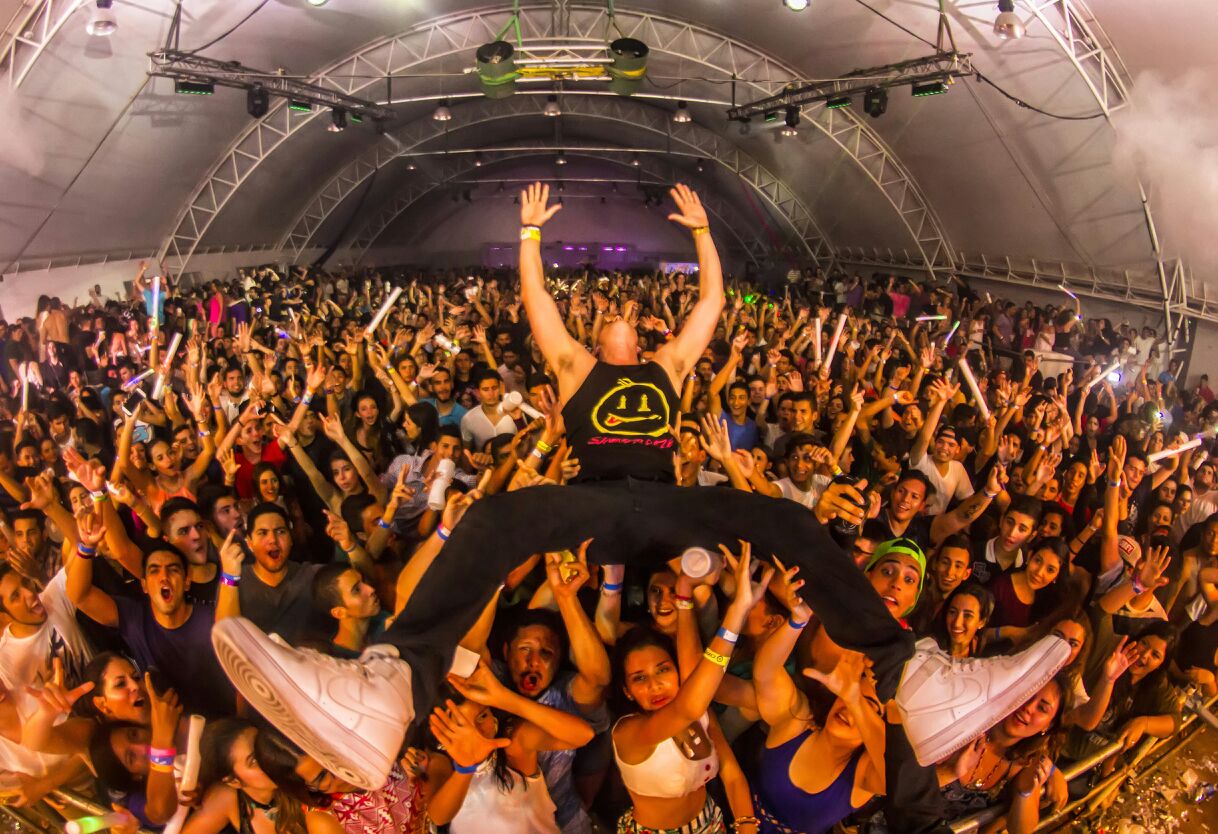 Rafa Avila is a DJ and record producer, born in Caracas, Venezuela and currently living in Miami, Florida. Rafa is known for his versatility in mixing and playing multiple electronic sub-genres from Moombahton, Trap to Progressive and Electro House. Also creating interesting in-set fusions with other genres such as Hip-Hop and Latin Percussion.
Rafa Avila has several tracks signed with international record companies that are available on Beatport and has collaboration s with artists such as Pop/Reggaeton latin singer Corina Smith, Pop/Rock artist Andrea Lacoste and the well-known latin rapper Nigga Sibilino (one of the most experienced and versatile Hip-Hop/Rap artists). The track "Sin Pausa" is an innovative fusion between the electronic sub-genre Trap and Rap, and has been a great boost for Rafa's musical expansion. The first time they performed the track live was at the Pepsi Music Awards 2015 as the result of the great impact the track had in the Venezuelan music scene.
Rafa Avila's ambition has driven him in achieving maximum acceptance in his native country of Venezuela. This led to a close relationship with the largest event production company in the country, Empresas Polar. In 2014 Rafa was selected to be the headliner of the main venues for the "Polar Light Tour" in which he performed at largest events "RumbON" and "Rumba Beat". Rafa has shared stages with other international electronic dance music DJ's and producers such as: Axwell Ingrosso, Norman Doray, Digital Lab, Mark M, among others. He was one of just two national DJ's, chosen to perform in the Venezuelan tour of electronic music legend, Paul Van Dyk.
In 2015 Rafa caught the eye of Peer Music, one of the largest music publishers in the world based in the United States. They signed Rafa to make him part of their international catalog as a songwriter. This marks another stage in his career adding the title of "songwriter" to his list of many attributes.
Rafa has released a Major Lazer & DJ Snake's approved and supported 'Moombahton' Remix to their world's #1 hit single "Lean On" and has released an original Moombahton track, called "Duro", with electronic music label, Dirty Dutch Digital, owned by the well-known and respected Dutch producer, DJ Chuckie.
Since moving to Miami, Florida, Rafa has been in the recording studio working on his new Album "NO BORDERS" that will delight his EDM followers and industry folks worldwide. The first single of the album, "ENJOY THE RIDE", was released on October 26th, 2018 under DCM Records and the distribution of "Warner Music Mexico". He is also producing and writing with singer-songwriter Zashanell on their debut EP album "Colors".
RT @

nanutria

: Ponerle sonidos a las teclas del celular debe ser considerado alerta de asesino en serie.